One of the things that attracted me to the Ketogenic diet is that there aren't any foods or supplements that you MUST buy in order to be successful. There
are no DVDs to order, no meal plans to have delivered, no magic powder to set up on auto-ship. In fact, the most important aspect of the Keto diet is educating yourself about diet and nutrition…that is not to say that there are not a plethora of products hitting the market targeting people that are looking to stay Keto friendly. It's just that you don't absolutely have to buy any of them…you can go to the local market and do quite nicely on your own. You can search the internet and find enough information, videos, recipes for free that will serve you perfectly, but…..
What if you don't have the time to figure it all out?
Over the past two years, I've watched countless YouTube Videos, listened to hours of podcasts, read lots of blog posts, bought a few cookbooks…basically, I've terrorized my entire family with a ton of keto flavored media and keto infused experimentation in the kitchen…to this day my kids are traumatized by the mere mention of stir-fried cabbage or fat bombs. I've learned a lot over these last 22 or so months… and that's growth is part of the allure, maybe it wasn't in the beginning, but as I reflect now it was and is…this puppy ain't nearly done… I've still got 40 lbs to go!
But what if you don't have the time or the inclination to put in all that time into research? We live in this "Instant gratification" world where we want everything…ye
sterday. How can you maximize the Keto diet without going thru the bumps and bruises of trial and error?
This site does charge for creating an easy Keto meal plan, but for those people that just want a custom tailored plan with specific goals in mind based on personal preferences, the $37 one-time fee gets you the following: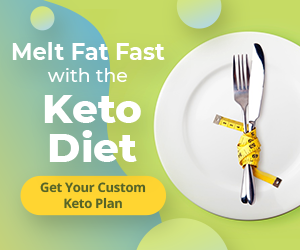 An eight-week meal plan created based on the expertise of certified nutritionists, personal trainers, and chefs.
Meals that have calorie and macro nutrient content tailored to your specific situation and goals.
A nutrition plan with food variety to ensure you will get a wide range of nutrients and boost the likelihood of sticking to the diet.
Meals that are based on personal food preferences to make Keto diet enjoyable and help you stay on track with their plan…remember the best diet plan is the one you can stick to!
Detailed recipes with step-by-step instructions to make meal preparation super simple (no prior cooking experience needed).
A downloadable shopping list each week that details every needed ingredient you will need in the upcoming seven days.
Options on how you can customize every meal even more to suit your taste buds.
They'll show you what to eat every day to reach your goals in the fastest and most enjoyable way.
All good stuff….again, none of this is essential to following a Ketogenic diet and lifestyle…this is a shortcut to put you on the right path immediately to see results as soon as possible
Everyone's path is a little different
There are millions of people that have lost weight and every one of those journeys was different from the next…are there similarities? Absolutely! Are there tenets in weight loss that are common to all weight loss programs? I think so, burning more calories than you consume…caloric deficit comes to mind…basic stuff.
However, everyone's struggle is unique to them…what works for one might turn another away. There is no RIGHT path for weight loss, there is only right for you. All that we can do is to arm ourselves with the right tools and strategies to get to the desired goal.
Look at everything…internalize the things that make sense to you…discard the things that do not. Remember that strategies can change & evolve…as long as the strategies are  moving you towards your goals and they are true to who you are
Good luck and let me know where you you are in your journey in the comments below!